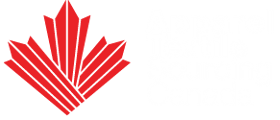 Canada's Premier Apparel & Textile
International Sourcing Trade Show
About Apparel Textile Sourcing Canada
Apparel Textile Sourcing Canada is about connections. Through on-site matchmaking as well as pre and post-show partnerships with North America's leading publisher of B2B trade platforms TopTenWholesale.com and Manufacturer.com, ATSC connects Canada to the world of global trade. ATSC covers Apparel and Textiles from top to bottom, from leisure to formal, from activewear to hardware, from leather to lace, from linen to yarns. Exhibitors and attendees not only attend a 3-day event, they also can gain access to over 1.7 million worldwide active online members 365-days a year. Canadian brands now have the luxury of staying local, avoiding expensive travel, and still sourcing internationall Exhibits from more than a dozen countries were represented at the premier event in 2016 and over twenty countries are expected in 2017. The show is complimented with seminars and sessions from industry leaders and world renown sourcing professionals, authors, marketers, fashion and government heads, all present to pass on knowledge.
Apparel Textile Sourcing Canada is the largest apparel & textile trade show in North America. Over 400 manufacturers, service providers and trading companies participate from 20+ different countries. This is where the world comes to See it, Feel it, Source it & Profit.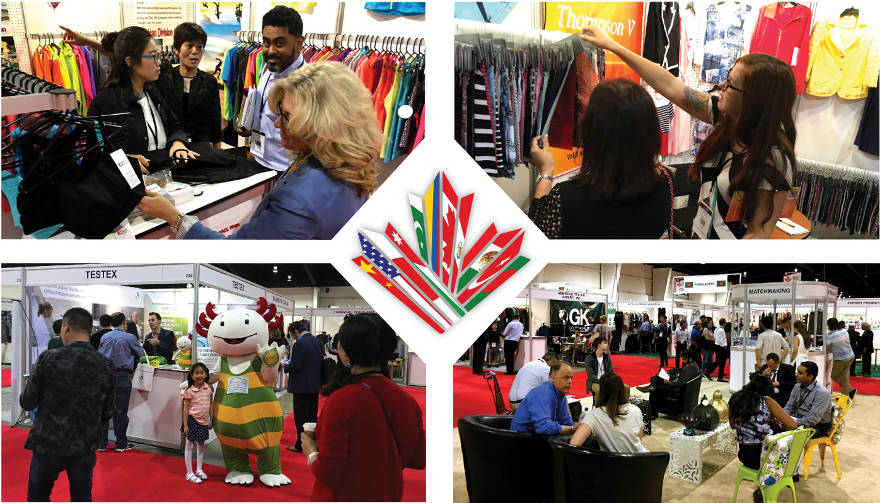 20+


Countries

300+


Exhibitors

3000+


Attendees
Matchmaking
Before, during and after Apparel Textile Sourcing Canada, let the matchmaking professionals of TopTenWholesale.com and Manufacturer.com help attendees to research vendors and service providers in all levels of the supply chain.
Our Attendees Get:
A free-of-charge virtual tour, an inside look into exhibiting companies.
Personalized one-on-one insights with exhibitors.
Personalized introductions through TopTenWholesale.com and Manufacturer.com pros. We help our guests connect and fulfill all their apparel sourcing needs.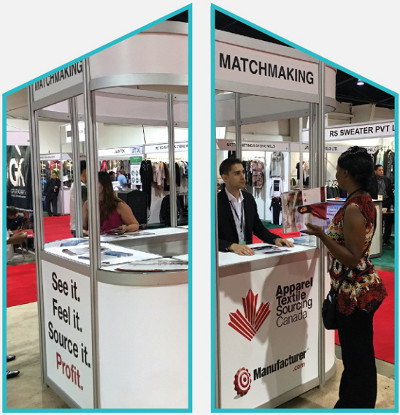 ATSC exceeded my expectations, and now that I attended ATSC, I don't expect to travel to Las Vegas again for apparel sourcing shows! Canadians support our country. I'm based in Montreal and I'll be coming back to Toronto every year. Thank you ATSC!

Pam Bokser
Giant Tiger

It was great to have a show like this in Canada. Bringing in suppliers that understand the unique Canadian market. That they come in to the show with lower MOQ and with flexibility. Unlike what you find in the larger textile shows.

Dennis Koop
Fila Canada, ULC

I was very impressed with the Apparel Textile Sourcing show in Toronto. The show producers did a beautiful job putting it together and there seemed to be a good amount of traffic. I presented several seminars at the show, which were well attended. I was able to connect with some great people at Apparel Textile Sourcing Canada! I really enjoyed the other presentations and found each session to be very informative. I was able to make some valuable connections at the show and look forward to returning again next year.

Trish Concannon
Fashion Business Inc.